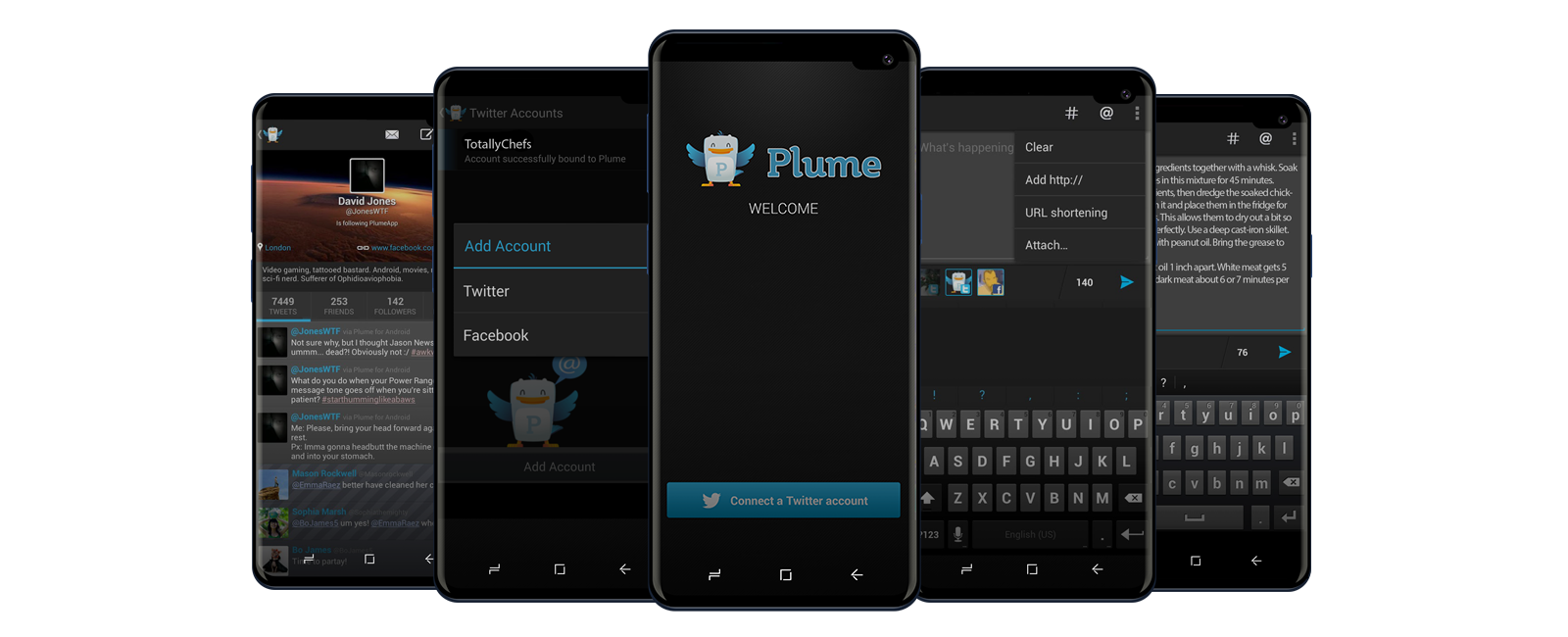 An excellent twitter client for your Android device. Plume is the beautiful and completely customizable Twitter app that will revolutionize the way you use Twitter! Tweet, retweet, upload photos, shorten links and more! Customize just about every aspect of the app for a completely personalized Twitter experience.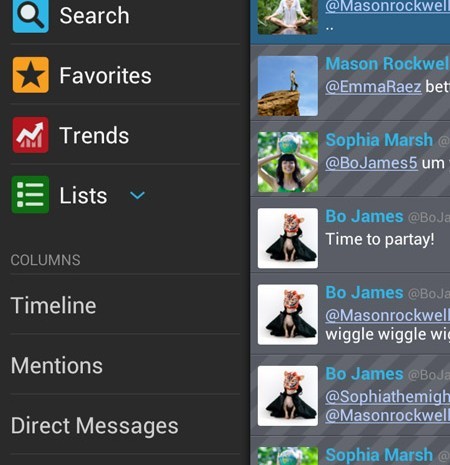 Personalize your Twitter.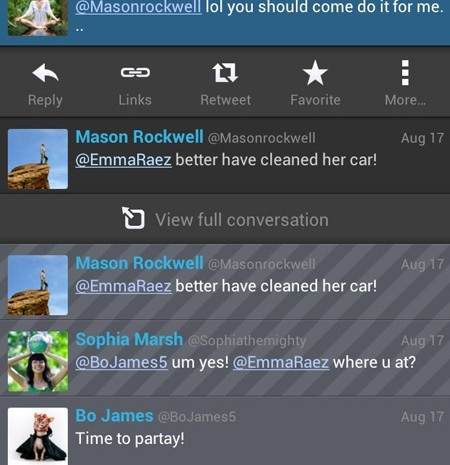 Organize your conversations.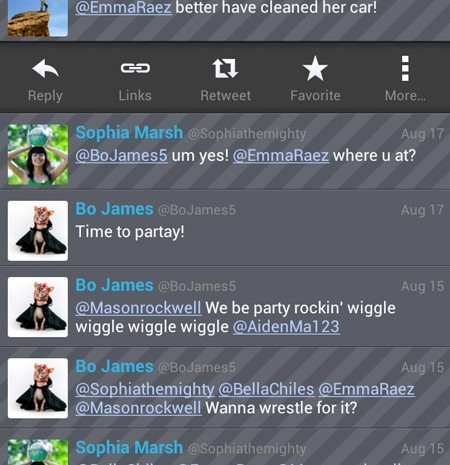 Optimize Twitter for you.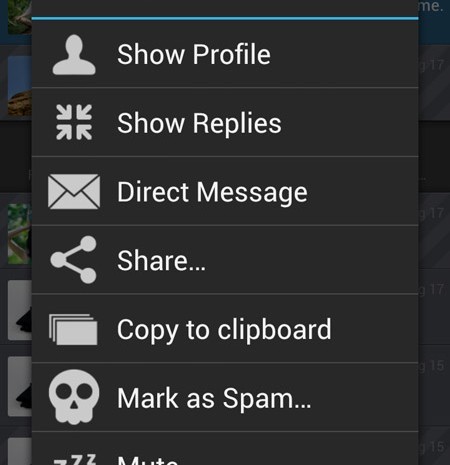 More options & features.
Your Twitter World, Made Easy
Plume, formerly Touiteur, is developed by the team who brought you Beautiful Widgets and the Android Developer Challenge 2 winner, FoxyRing. Want a well-designed and elegant Android application? Look no further than Plume. The screenshots below showcase just how Plume will enhance your Twitter experience.
Plume Is the Whole Package
Plume is not just another pretty face. The development and interface are unique and intuitive. We've made Plume easy to use by raising the bar on quality features.
Organize Tweets by Color
Easily categorize the people you follow by assigning colors to their tweets. Tweets will appear designated by color, enabling you to easily identify the most important tweets in your timeline.
Conversations
Following conversations on Twitter can be difficult, but not with Plume! Plume features a smart discussion reader.
Have you ever wondered how others have responded to a tweet? Plume can tell you. Simply display the full conversation and never miss out on important conversations!
Customization
Personalize your experience on Plume. Tweak the app to suit your needs. Change the color of tweets, hide avatars or select a theme. Adjust what you like and make it your own.
Widgets & Integration
Plume stays with you even when you aren't in the app. It's well integrated within Android so you can share text, links and photos to Plume from other applications. Want to tweet from your home screen? It's easy: Plume has a suite of widgets to make it quick and easy to send tweets. The widget set comes in multiple sizes to suit your needs, including a scrollable widget. Other supported features include:
Home replacements support on Android*
Sizes available: 4×2, 4×3 and 4×3 (scrollable)
If your device doesn't support scrollable widgets, the Plume widgets still provide a usable solution
*3rd party applications such as SayMyName or ADW Launcher notify you if you have new messages.
So Much More…
Our feature-rich app gives you everything you need in a Twitter app.
Inline and in-app photo previews
Swipe scrolling
Multiple account support
Old and native retweets
Trending topics
Twitter lists reader
Profile editing
Easy Favoriting
tmi.me, MyPict.me Twitpic, Lockerz (Plixi), Yfrog, Bit.ly support
Export/export settings
Auto-completion for hastags and usernames
And so much more!
Absolutely Free! C'est Gratuit!
Plume's ad supported version brings you all of the rich features listed above at absolutely no cost. If ads aren't for you, purchase Plume Premium here for only $4.99 – all of the Plume love, none of the ads!
Also Available For Android Tablets
Plume is also available for your Android tablet with Honeycomb and Ice Cream Sandwich. We've adapted the look of Plume to accomodate the larger screen format of the Tablet. Plume uses the native Honeycomb / Ice Cream Sandwich UI for a seamless user experience. We heard your feedback and we now offer a multiple column experience that allows you to see your timeline, mentions, DM, etc. all on one screen. Your tablet is now your most powerful Twitter ally!
---